Radiant floor heating is a popular trend in new or renovated homes, that caters to clean and convenient living. It offers a soothing and cozy feel for those naked feet of yours on cool or wintry days. As fall approaches, it may be time to plan installing one of two types of radiant floor heating – electric or water-based systems.
The Advantages of Radiant Floor Heating
Radiant heating provides consistent and efficient warmth. A water-based system, powered by natural gas, pumps hot water through pipes in every room to generate heat. An electric system creates heat through wires that reside beneath the floor.
As opposed to traditional radiators that needed to heat water to between 65 to 75 degrees Celsius to provide warmth, water-based heating systems require only up to 29 degrees (that is, less than half) to warm the room. They are far more efficient as they expend less energy to heat the water.
Traditional electric heaters can make your room chilly at times yet hot at others times. They also should not be left alone when you are out of the house! Water-based systems or underfloor heating, on the contrary, can be set using a thermostat for your precise needs.
Easy and Effortless Operation
Underfloor heaters require no maintenance and usually come with an installation guarantee. They are managed by warmup heating controllers that ensure either automatic heating or use a Smart WIFI thermostat.
More so, you can customize to fit your lifestyle by installing programmable thermostats that can program the time durations of the heating. This additional aspect allows you to switch it off at night, thereby saving you further costs.
Unlike traditional furnace and duct heating systems, modern underfloor systems allow you the creative freedom for you to design your home without vents.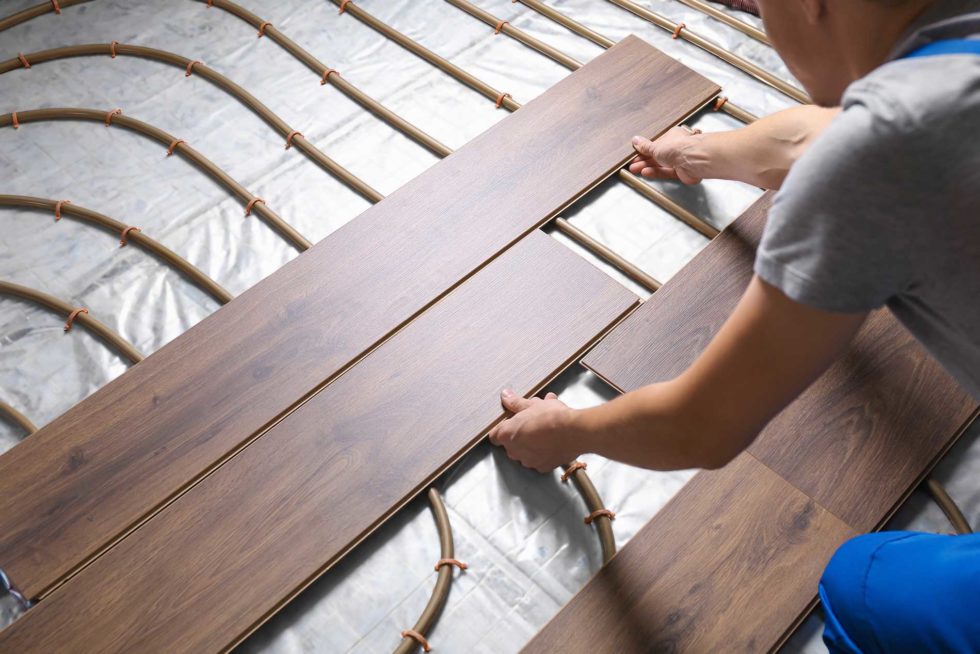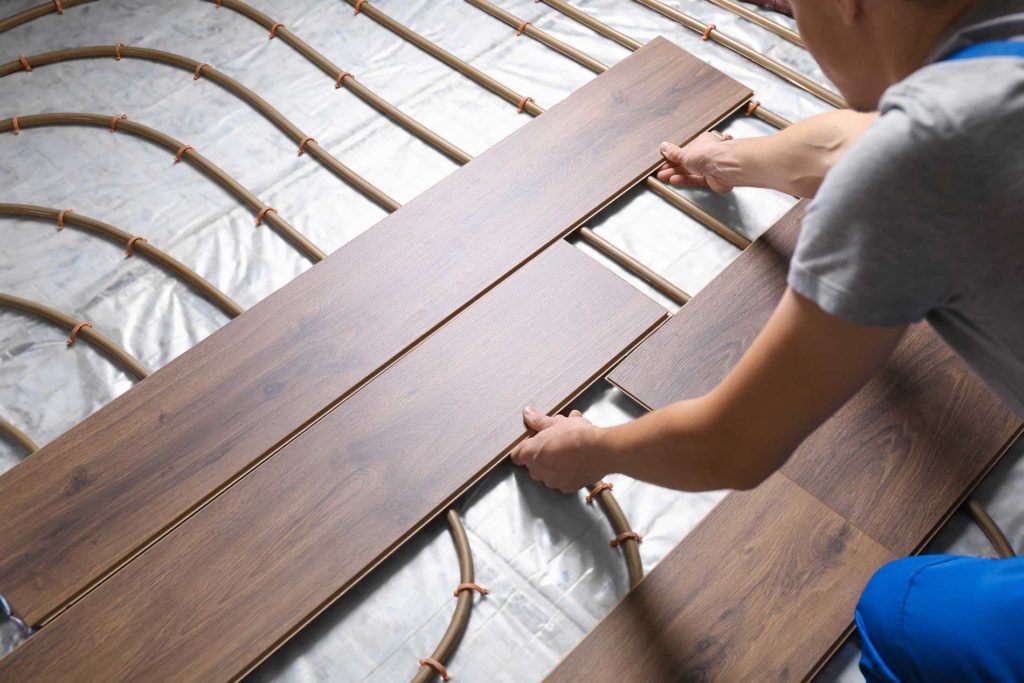 Cons of Radiant Floor Heating
The cost estimation for radiant floor installations will run anywhere between $10 and $20/square foot. However, much depends on the type of system. Be sure to select a professional installer and electrician to connect the system components. Water-based systems may cost two to three times that of electric or gas furnaces.