Residential Cooling
Air Conditioners – Installations and Replacement
Beat the heat this summer with a central air system. GPH Mechanical carries the top brand name AC units available on the market. Our air conditioning experts will help you choose the highest quality, energy efficient air conditioning unit in the Okanagan that will fit the size of your home and your budget. When you're in need of an Okanagan air conditioning repair, maintenance or new install, we can cover it all:
Same-day emergency service – 24/7
Same-day emergency service – 24/7
Professional, knowledgeable technicians
One year parts and labor warranty on all repairs
When is it time to call for A/C Repairs or Service?
Signs that your AC may require repairs can be subtle, like your energy bills increasing or the air conditioner running louder than usual. While you may be able to ignore these small problems, waiting to call an HVAC technician can make the problem worse. Leaving the air conditioner as it is can lead to a more expensive repair, total system failure, and excessive energy usage. When your air conditioner stops running, starts to blow warm air, leaks, or frequently cycles on and off, it is definitely time to call a professional. The variable Okanagan weather can absolutely tax systems that are on their way out. If you have noticed any comfort issues with your system, the team at GPH can expertly diagnose and take care of your system.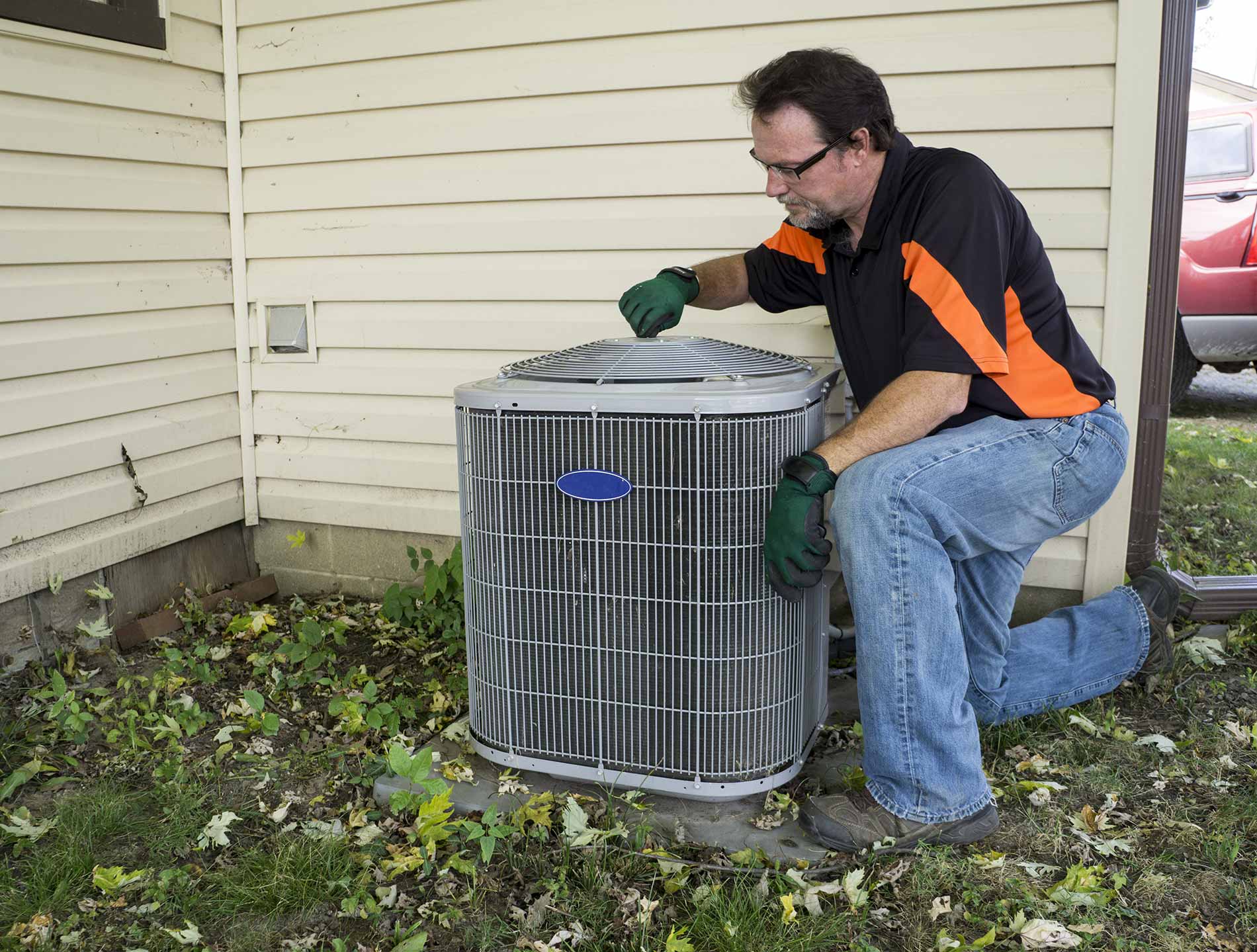 Like the mechanical function of your furnace, your air conditioner or heat pump will work the best with annual maintenance. When our technicians have the opportunity to check the function of your system often, we can likely prevent large repairs from being needed. Most systems have a 20-year lifespan; However they need regular maintenance just like a car to keep them working properly.
The Okanagan Valley is uniquely located in an area where customers have the option of either air conditioners or heat pumps to keep their homes cool. While an air conditioner only has one function, a heat pump can cool as well as heat with the aid of a furnace. Both systems use compressed refrigerant to collect heat from inside your home as air passes over the coil in the air handler and transfer it out side. Heat pumps and air conditioners essentially move heat from inside your home to an outdoor location. It is often thought that air conditioners cool a home by producing cold air, but the truth is they cool your house by removing heat energy from the home, pumping it away to a location outside the home. Air conditioners pump heat out of a home, just like a heat pump when operating in cooling mode. If you have more questions about which system may be right for you please give us a call to talk to one of our highly knowledgeable technicians.
Call or email now for more information.