With the Okanagan summer heat here, we'd all love to be
heading to the lake
. But if we're working a home, or in the office, how does air conditioning affect your productivity and mental health? Here's what our HVAC techs at GPH think about this:
#1 – Mental Relief from Air Conditioning
You've been in the hot car, running errands on
Main Street in Summerland
. You know that hot and uncomfortable post-shopping feeling?
Now, imagine walking into your air-conditioned home. You have an immediate sense of relief. You breathe deep, your shoulders relax, you fall to the couch. You're home. It's comfortable and — it's cool.
#2 – Medical Benefits from Improved Air Quality
Air conditioning promotes stable interior humidity. Even in areas with dry summer heat, extreme interior temperature fluctuations mean a higher likelihood of compounding medical troubles.
From dehydration to
dust mites
, air conditioning temperature regulation reduces your risk. Particularly as one gets older, it's important to maintain healthy air and predictable living conditions. Daily cooking, cleaning, relaxing, and sleeping are all helped by maintaining cool interior and body temperatures.
#3 – Entertain with Confidence
Whether you're hosting lunch for your friends or having a few coworkers over for drinks after a round of Okanagan Valley golf, you want to offer your guests complete and relaxing comfort.
Even when the party spills out to the patio, your guests will know that air-conditioned relief is just steps away.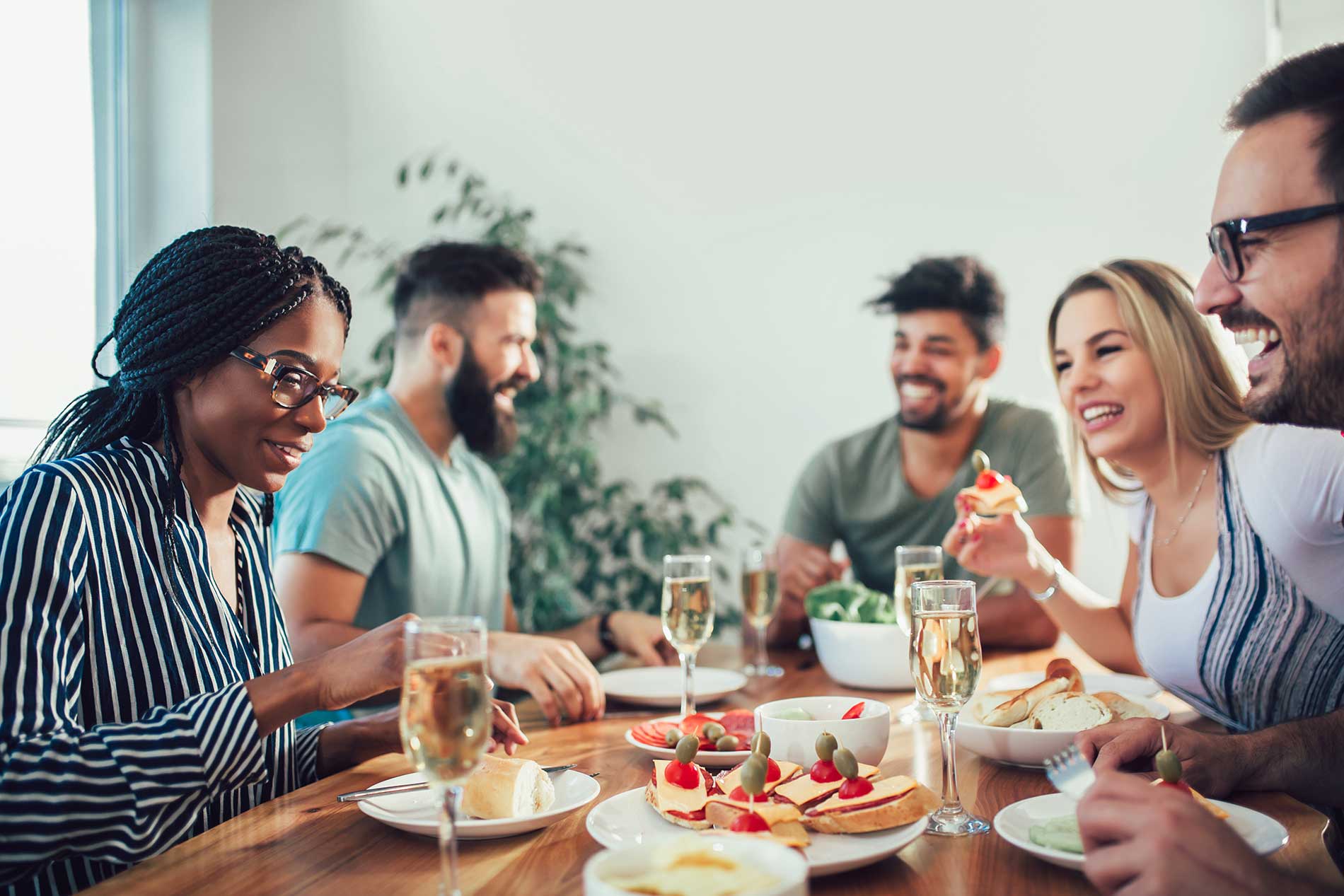 Reach Out for the Cool of It
If you want Okanagan summer joy with reduced worries — it's your year for home air conditioning installation. The friendly staff at GPH Mechanical, right here in Summerland, can give you an accurate estimate, as well as providing expert
maintenance advice
on your furnace and other HVAC needs. You'll reap health and wellness benefits every year while you enjoy air conditioning bliss.