CIBC Vanderhoof needed a new boiler system and GPH Mechanical saved the day! Do you know the experts to call when your business or home has a heating related emergency?
Let us tell you about our recent experience, so you'll know the local experts for reliable HVAC-R service.
Vanderhoof Called and The Team at GPH Answered
It wasn't an easy job, coming right on the heels of a similar multi-boiler installation at Canada Post in Sechelt, on the Sunshine Coast, but our technicians are primed for these challenges. As with most commercial and residential situations, time is of the essence when heating, cooling or refrigeration systems are being replaced.
CIBC's facility required a two-boiler setup, similar to our previous Viessmann B2HE-120 boiler installation. With mechanical room piping, primary and secondary loop circulating pump installation and the challenges of retrofitting new equipment in pre-existing structures, every job has unique features. These large installation jobs require a qualified crew working together on complex plans and execution.
Installation Challenges are Overcome
Whether commercial boiler replacements entail working past environmental hazards like asbestos in old construction materials – or compounding planning problems from interconnected and ageing equipment, our HVAC-R technicians will have a knowledgeable, can-do attitude for a successful, high-quality, long-term equipment installation.
Inside air handling or evaporator repairs
Outside compressor or condensing unit repairs
Refrigerant supply lines
Thermostat upgrades
Condensate pump or drain lines
Heat pumps
Gas furnaces
Piping
Sheet metal fabrication and duct work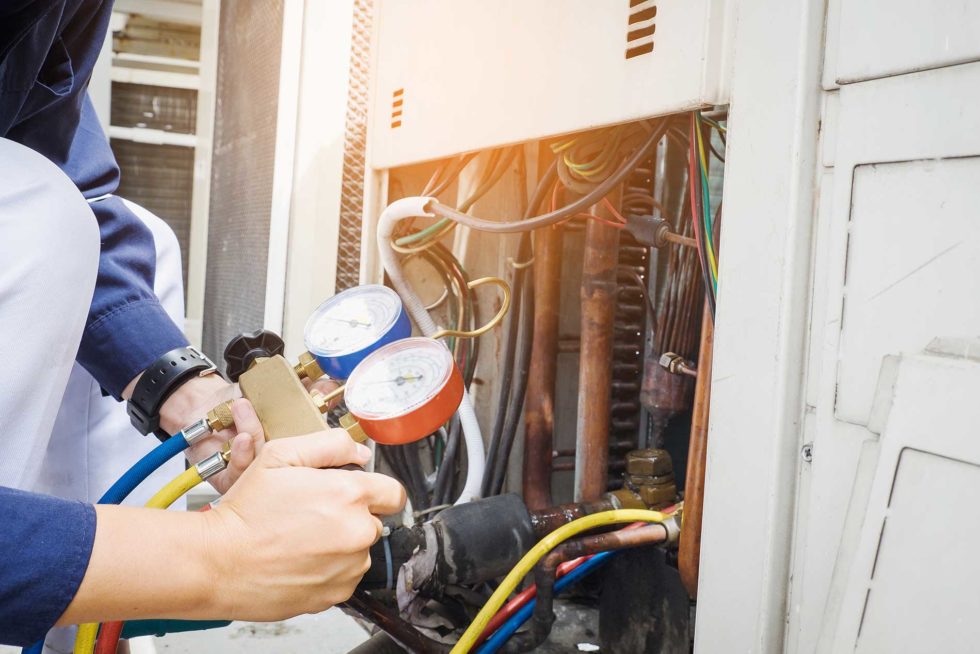 When you think you need a new boiler, GPH Mechanical is available for your heating, A/C and refrigeration needs.
Give us a call
and get a fast quote?